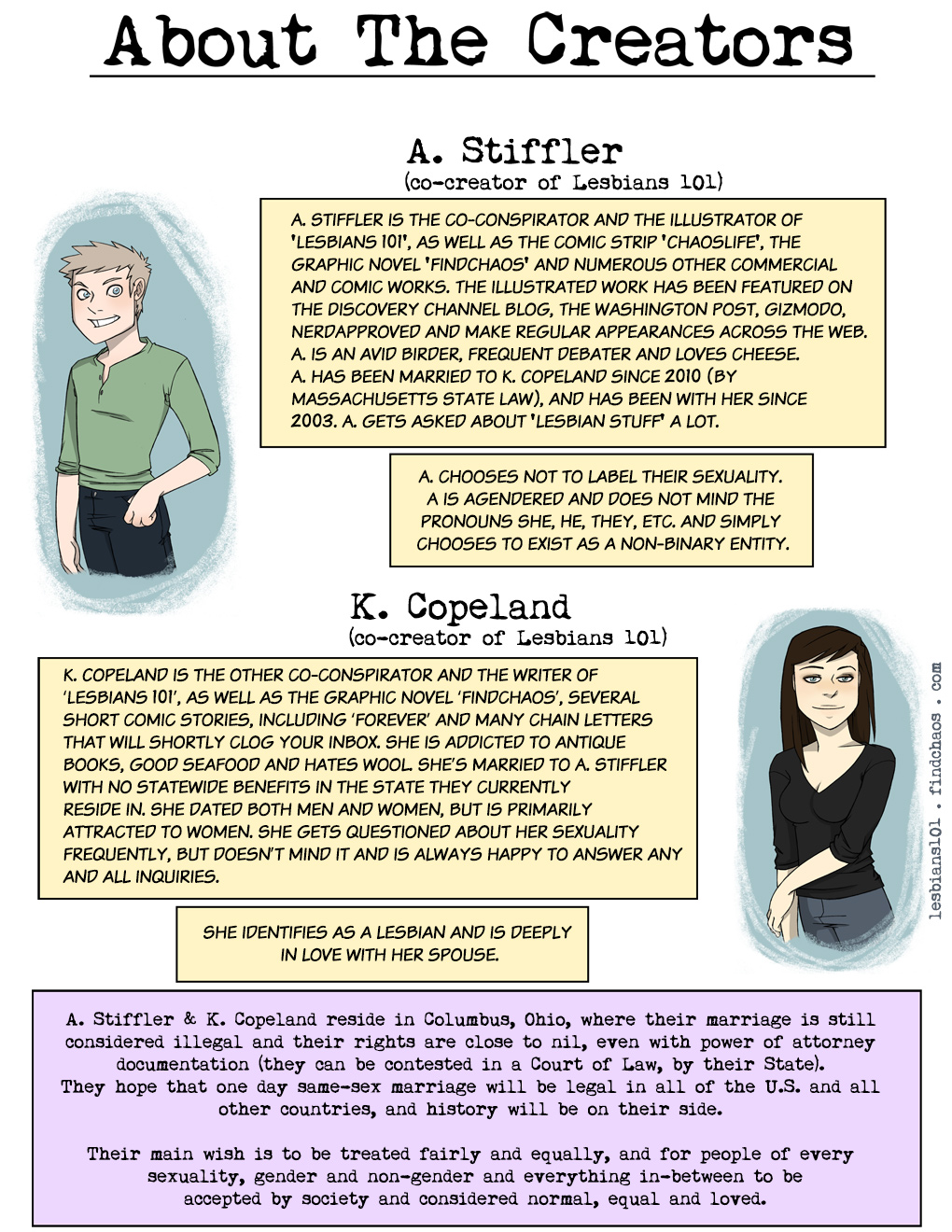 ABOUT:
How Do I Contact You?
You can contact us via any of our social media, site comments (newly allowed!) or shoot us an e-mail!
Why Haven't You Answered My E-Mail?
We answer all professional (i.e., commission or other work-related, including inquiries for interviews, invitations to speak at public forums, etc.) e-mails within 7 days of receiving them, on average. If you haven't heard back from us, yours may have been marked as spam — try sending it again or telling us what to look out for! Anything else may be lost in the fray, sorry! We used to be super awesome at answering back every single person that sent us an e-mail, but unfortunately, these days we'd be doing nothing but answering such sweet folks and not getting any other work done! Still, we appreciate any correspondence and always make sure to at least give them a once-over! If you still feel ignored, you can always reach us on our public social media platforms, like Twitter, Facebook or Tumblr, and we'll do our best to help you out or answer any lingering questions! 🙂
————————————————————————–
Links:
Facebook
Twitter
Tumblr
Society6
Threadless
Portfolio
Commissions
Donate
————————-
Other Comics We Do:
ChaosLife: A Humorous Comic Series
FindChaos: An Ongoing Graphic Novel
Every Day: A Short Story Comic
——————————
Please DO NOT HotLink
Please DO Link to This Website
Please DO NOT Edit the Images/Comics/Text In Any Way
Please DO Give Proper Credit
Please DO NOT Claim It As Your Own
Please DO Send An E-Mail To Ask Any Pertinent Questions, Gain Permission or Let Us Know Where You Posted It
Please DO Share Anywhere You Want When Following These Rules!
For Physical Distribution:
Please DO NOT Print Our Comics Without Permission
Please DO NOT Alter the Images/Comics/Text In Any Way
Please DO NOT Try to Sell Our Comics
Please DO Inform Us Of Any Distribution or Publications
Please DO Give Proper Credit
————————
Not always, but sometimes, failure of these very simple do's and do-not's will result in a DMCA Take Down Notice for web publications. Very rarely, they will result in legal action. Basically, use Wheaton's Law and don't be a dick about sharing. Share all you want, where-ever you want! Just remember: Give proper credit, link back to this site and don't alter our stuff. Got it? Awesome, go forth and share!
Any other questions, concerns or comments, you can contact us directly at: