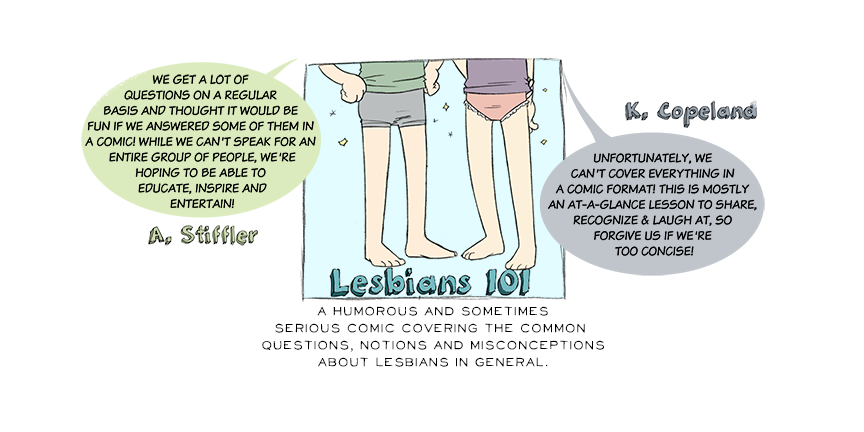 Welcome to the (very soft) beta launch of the new Lesbians 101 site!
We hope everyone has enjoyed the lessons so far! Stick with us for more content, updates and exciting news in the near future!
Until then, if you have any site kinks, musings, or just want to drop us a line, you can always e-mail us!
Thanks for reading Lesbians 101! We'll have more to share soon!